! Page devoted to 2009 50th reunion>

<!BODY TEXT="#000000" LINK="#0000FF"> <!BODY BGCOLOR="#C6E7FF" TEXT="#000000" VLINK="#CC0000" LINK="#OOOOFF">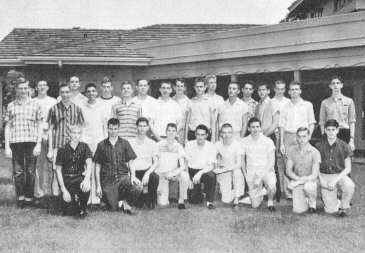 ISS Class of 1959's 50th Reunion, May 30, 2009
- Directions to Smyer Lake (Joyce & Jerry's party place)
Directions to Lanning house, 1894 Smyer Lake Road:

From Birmingham, Take 280 outbound (East) toward Greystone. Go past Lloyds on left, through intersection at Hwy 119 and take next left into Greystone on Hugh Daniel Drive.
Go over the hill (careful at the top) until you T into Hwy 41 at the bottom of the hill. Take a left. Shoal Creek entrance with flags and guardhouse is about a mile or mile and a half on the right. Keep going. Continue on 1.3 miles til you see stone gates on the left, a highway marker sign on the right and a little beige sign on the right saying SL (it may be hidden by the trash cans).
The drive will have a row of mailboxes and an electronic gate in a little way. Turn right . Push " #3778" hard (May, 2009) and the gate should open. If it doesn't, try the code for Kontos or Scott or Gunn for help. The caretaker is Ford Batton who lives at the gate. Follow the road signs for Lanning and go all the way to the end of the road - 2.5 miles (about 6 minutes at 13 mph). It looks like you're going into a small cabin with a gravel road. Take a right before you do that, and the house is grey with a red door. The phone number is 699-6481. Lanning home phone is 870-0808
From Montgomery, heading north on I-65, take exit 246 and head east on Highway 119 (Cahaba Valley Road). There should be a sign for Oak Mountain State Park. Go all the way to highway 280 about 7-8 miles (please clock it for me). Take a right and then your next left into Greystone on Hugh Daniel Drive – and follow the directions above starting with 'go over the hill"
Update of April 15, 2009

---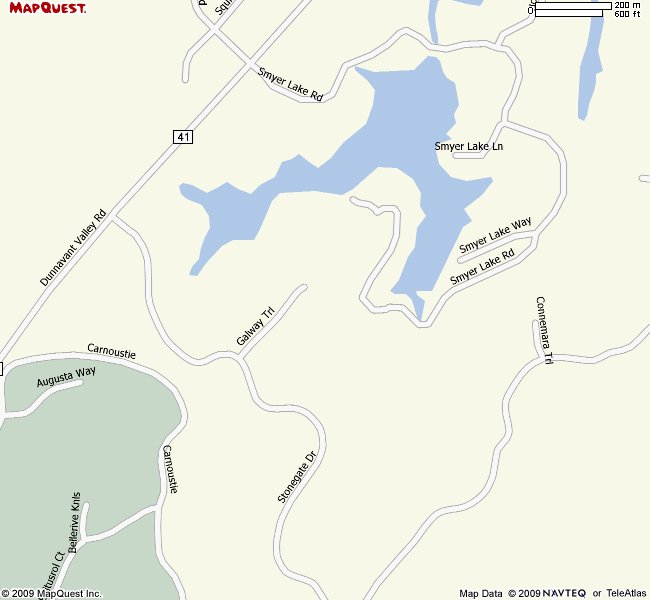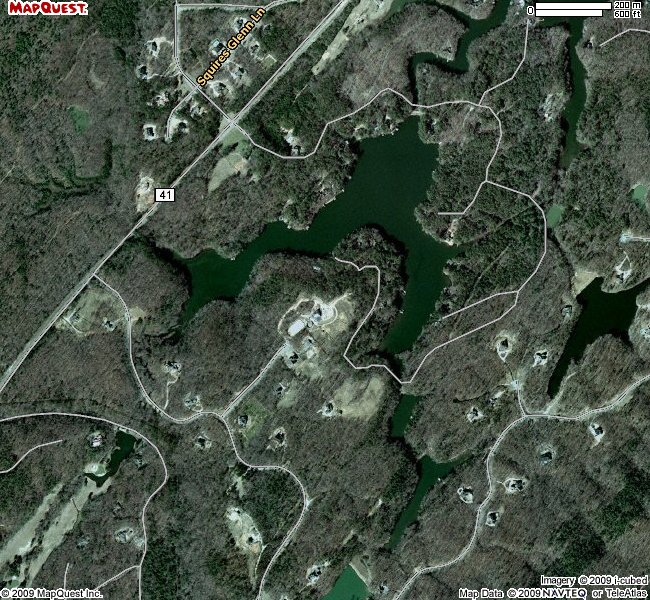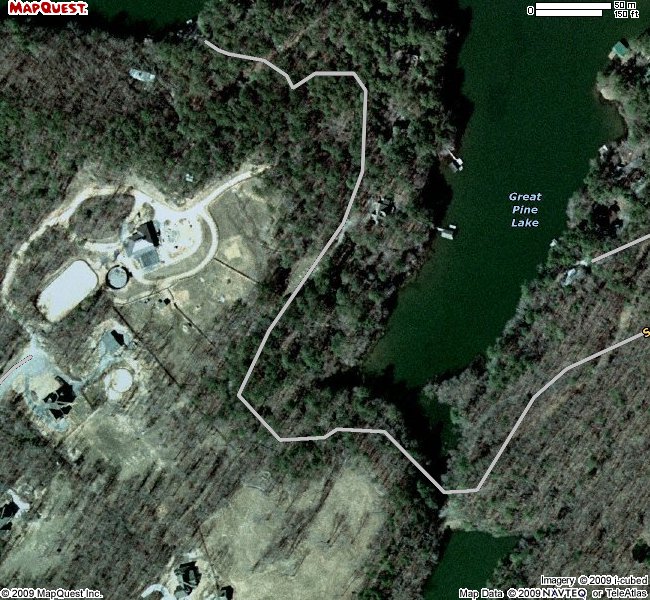 ++++++++++++++++++++++++[ old directions ]+++++++++++++++++++++++ On 280, You pass Hgy 119 (which goes to the springs) (if coming from the Springs ON 119, turn (right) South) and just after it, you will come to the Greystone Country Club and Hugh Daniel Drive.
Turn left on Hugh Daniel. Continue to where you intersect Hgy 41/Duavant Valley Road. After 1 mile you pass the Shoal Creek Entrance. Another 1.25 miles you turn on the Smyer Lake road entrance.
There is a row of mailboxes and a Caretakers house and garden just to the right. There should be a small white sign with red letters "S/L" on it.
The gate code (announced soon). If that does not work, ask the caretaker to let you in. Follow single lane road 2.4 miles until it ENDS in Jerry's drive. They are the last house on the road.
Local telephone number is (205) 699-6481.
Jerry's home in town is (205) 870-0808
---

Please send any comments to M.D. Smith (mdsmith@HiWAAY.net)