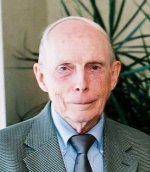 Mac Fleming, Administration

Comments at Huntsville

Area Alumni Meeting

Wednesday, April 18, 2001

How many of you made it to Alumni Day last year? Did you get to hear Frank Cantey? Well if you ever want to hear how things were in the early days, he is the man you want to get up with. He is almost 90 and his mind is very clear. (note: Frank died in December 2006)

I just have a quick comment. All of you know our email storm is going on. (ed: about continuing boarding or not) I would like to make this comment, that you don't remember the old town meetings. I just have one story about that. Do you remember Mule Mills? We were having some trouble--as you know, student government was taken very seriously back then and it still is today. Students do a lot of handling of the discipline. We still have student judiciary and still have Commission of Protection. I guess everybody still remembers Dr. Armstrong. We were having some problems. People were involved in things they shouldn't have been involved in. People were outwitting the Commission of Protection, getting away with stuff. Doc says, "I never thought it would come to this, but I think we're going to have to have paid informants." Of course, everyone went into shock. But then Mule stood up and said, "How much you gonna pay, Doc?"

The only other thing I would like to mention briefly is about the security that we have today. One of things I think most of you probably remember is that we were way out in the woods in the early days of the school. There was nobody around us. The year that I was the acting Head--Dr. Jackson had resigned and we had a search committee working and eventually found another, but I had to carry the ball for one year. Some of the people asked why didn't I take it longer than that and I said that if I had wanted administration, I wouldn't have started at 63.

At any rate, we had a couple of little girls that wanted to go up to that little shopping mall, that some of you remember that was just across the road. The rule was that you could go, but you had to come right back. It was in December, it was getting late and the days were short. The lady who supervised them told them they could go, but come right back. They went over, they heeded her advice and they came right back. But as they were coming back, it was beginning to get dark. They saw this car approaching that looked very much like a car that the lady who was supervising them had. So, they saw a hand motioning to them and they stepped over to see what she had to say.

Incredibly enough, it was a flasher, and of course, it embarrassed the daylights out of those two girls. And by the time they ran down and told the dorm supervisor and she got in touch with John Lusco and he got in touch with me and we called the sheriff, 30 minutes had elapsed. The guy in the sheriff's office said, "How long ago was this?" And we said, "About 30 minutes." And he said, "Well, he's three counties away by now." But that told us something. Flashers, you know, embarrass people, but they are not that much of a menace. What if that guy had something else in mind? And the next night, there was a man on the gate and there has been somebody on the gate ever since. That taught us a very valuable lesson, probably in a very cheap way. And we have to be more protective of our students.
---
[ Editor's note: This was a Huntsville and area Alumni meeting that was held at the Huntsville Country Club, and we had representatives, Marcy Jefferson, Gray Plosser (Chairman, Board of Directors), and Mac Fleming joining us. All three spoke to us and these are just Mac's comments. ]

- 30 -

Please send any comments to M.D. Smith (mdsmith@HiWAAY.net)